Baigėsi Erasmus+ projekto "Media Lab for Bridging Cross-Border Gaps" nuotoliniai mokymai "Efficient Planning and Implementation of Interventions for Critical Thinking of Youth Through Media Literacy"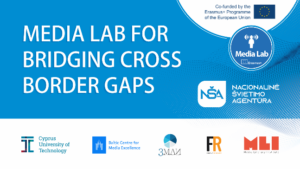 Šių metų rugsėjo 24–27 dienomis Nacionalinės švietimo agentūros organizuotuose nuotoliniuose mokymuose dalyvavo daugiau kaip 30 atstovų iš Lietuvos, Latvijos, Lenkijos, Šiaurės Makedonijos, Kipro ir Graikijos. Keturių dienų mokymų programoje buvo aptartos aktualios medijų raštingumo ugdymo temos, Lietuvos patirtis ugdant medijų raštingumą bei pristatyta projekto metu sukurta mokomoji medžiaga švietimo darbuotojams, dirbantiems medijų raštingumo ugdymo srityje, analizuota medijų raštingumo situacija projekto šalyse ir pateiktos rekomendacijos. Daugiau apie projekto metu parengtus produktus galima rasti čia: https://duomenys.ugdome.lt/?/mm/dry/med=166.
Renginio dalyviai – mokytojai, žurnalistai, universitetų atstovai, jaunimo darbuotojai – džiaugėsi įdomiomis ir aktualiomis temomis, po jų vykusiomis prasmingomis diskusijomis, galimybe pasidalinti gerąja darbo patirtimi bei pasisemti naujų idėjų savo darbui.
Renginio akimirkos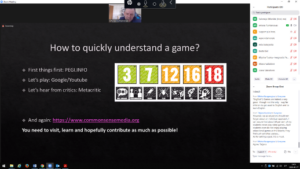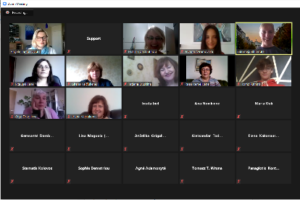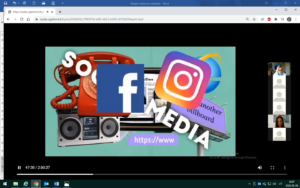 Salomėja Bitlieriūtė,
projekto "Media Lab for Bridging Cross-Border Gaps" vadovė